ROGUE COMPANY BOOSTING
Dominate in season 1 today!
GET BOOST NOW
How we manage your safety
How We Ensure Your Safety During Rogue Company Boosting
Our Rogue Company boosting services take all necessary safety precautions into account. So, how do we guarantee your privacy and security? Here are some ways that Overboost.pro protects customers who use this service.
No cheats and bans
Our boosters don't use any cheats when fulfilling your Rogue Company boost - thus, your account is in no danger of being banned. Every booster is fully capable of boosting your account without relying on shady tactics.
Data protection
We understand the importance of data protection, which is why we use advanced 256-bit SSL encryption. Your account details are safe in our hands.
VPN PROTECTED
Every booster is required to use a VPN when providing Rogue Company boosting services. This masks their IP address so that your account will not be flagged.
Сonfidentiality of information
We guarantee that we will never pass along your information to a third party service. All details that you provide for us remain exclusively on the Overboost.pro servers and are never transmitted elsewhere.
Accountable Boosters
Your account will only be boosted by an expert player who has passed our rigorous testing procedures. All boosters are held accountable and will give you an overview of the actions they take on your behalf. You can talk to them via private chat for any additional clarification.
About Rogue Company Boosting Service
Rogue Company is a free-to-play, tactical team-based shooter in which players form a squad, grab a weapon, and enter unique locations. There are various PVP game modes available to play in - Demolition, Strikeout, and Extraction.
Put your best foot forward with Rogue Company by ordering a boost. How does this work? Well, simply choose one of the options available on Overboost.pro's Rogue Company page and one of our expert boosters will get to work.
Steps for ordering
1. REGISTRATION
It isn't necessary to register for an account, but doing so will get you a discount.
2. PROVIDE INFORMATION
Pick out your service and fill out any necessary information. You can add on extras such as live streaming or Duo Queue, where applicable.
3. PAYMENT DETAILS
Complete the payment for your chosen boost. After doing so, you'll be able to use the order page to track your boost's progress and access your private chat with the booster.
4. PROCESSING TIME
During the processing period, your booster will complete your order. Typically, boosters begin working on boosts within 30 minutes.
5. REVIEW
After your booster has completed your order, you can leave public feedback.
Our stats
9438
ORDERS
COMPLETED
9 hours
AVERAGE TIME
FOR BOOST
31
BOOSTERS
ONLINE
Our Rogue Company Boosters
All of our boosters are pro gamers! We put them through a series of tests to ensure that they can increase your rank and level without resorting to third-party programs or exploits. If you're ready to order cheap Rogue Company growth with the help of our expert boosters, check out our services today!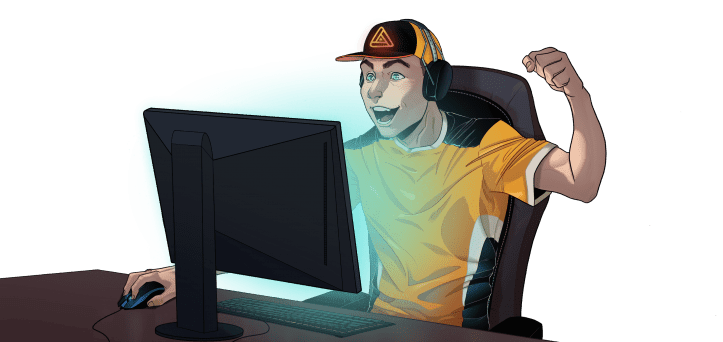 Why choose us?
Secure payments
+money back guarantee
Only game experts
even the owner, has successfully completed over 200 orders
SSL Certified website
+Google safe browsing
Rogue Company FAQ
Here are the most commonly asked questions about the Overboost.pro service
Who would be playing on my account or with me?
An experienced player, who has extensive expertise and well-mastered skills, fulfills the task. We always test all the candidates to choose the best ones. They also know winning tactics; therefore, an incredible performance is guaranteed.
Is my account safe in your hands?
We guarantee 100% safety of your account. We never distribute private information. Our pro players won't interfere in your chats.
What is your refund policy?
A full refund is available for any order which we haven't already started to work on. Those that have been placed under operation can be subject to a partial refund. The exact amount correlates with the working progress.
How long will my order take to complete?
There is no unified parameter. The completion time depends on many factors. You can ask about exact duration in chat.
Ok, I've made the payment. What now?
We will provide you with access to the Member area page. It lets you track the order progress and chat with the specialist. We will send you an e-mail notification when Apex Legends boosting is completed.
What if I don't like my booster?
You can always change the specialist. All you need to do is request a new one in a chat.
Can I watch while the booster plays on my account?
Yes, you can. The streaming option lets you watch the game live. Keep in mind that it comes with an extra fee.
How fast can you start the boost?
As a rule, we start to work on the order within 15-30 minutes. However, the time can be extended up to 24 hours if there are many requests.
What payment methods do you accept?
You can pay for our services via Paypal.