Overwatch Boosting Service
With Overboost.pro, Overwatch boosting has never been easier! We have many different options available; simply pick your service (or create a custom one), choose any add-ons, and pay via Paypal. After you have completed your payment, you will receive access to our Members page.

You can chat with your booster on this page and track your order's progress. Once your order has been fulfilled, you will receive an email notification. And that's all there is to it! Sit back and let our boosters help you achieve your Overwatch goals.
Why Would You Choose Overboost.pro?
We can help you improve your skill rating, placement match outcomes, win/loss ratio, and more. So, we gladly offer:
Speedy Turn-around Time:
We currently have 31 active boosters, so our orders are fulfilled in just 9 hours on average. In fact, we begin working on the majority (90%) of our orders in less than 15 minutes.
We Prioritize Your Safety:
We use 256-bit SSL encryption to protect your account details, and we guarantee that we will not share any of your information with third parties. We take our customers' safety very seriously.
High-Quality Service:
To date, we have completed over 7300 orders in our 3 years on the boosting market. Our customers are satisfied with their orders and keep coming back for more. Check out our review page to see this for yourself!
Booster Chat:
Your booster will be completely transparent about the methods they are using to boost your account. You will have access to a private chat so you can ask them any questions you may have about their actions.
Easily Accessible:
We want to make it convenient for you to contact us, so you can get in touch via Skype, email, or our website's live chat.
Optimal Prices:
Overboost.pro offers the best price-cost ration on the boosting market. You won't have to break the bank to get our high-quality services.
Our Overwatch Boosters
Our Overwatch boosters are experts at the game and have to pass our testing procedures before we allow them to work for us. They must have a skill rating of at least 4200 in the current season on their main role, and they have to be available to play for at least 6 hours per day.
Furthermore, they will not use any cheats to fulfill your requests – so you don't have to worry about getting your account banned. Rest assured, your assigned booster will be completely capable of fulfilling your goals.
Overwatch Boost Options
We offer five types of account boosting services for Overwatch: skill rating, placement matches, win boosting, top 500 bosting, and level boosting. If you would like to receive a mix of boosting services, you can create a custom order. All boosts can be fulfilled on PC, PS4, Xbox, and the Nintendo Switch.
Skill Rating Boost

Our Overwatch SR boost will help you rise from your current rating to your desired rating. The minimum desired rating is 50, while the maximum is 4500. Having a high skill rating will unlock tiers that you can display on your portrait. We can help you achieve the glorious tag of "Grand Master."



Placement Matches Boost

This carry service will help you win crucial placement matches in order to climb up the competitive ranking. You just have to provide us with your previous season's ranking and how many matches you would like a booster to help you win (1 through 5).



Win Boosting

Our Overwatch boost for wins will let you receive up to 5 wins. You will also have to provide us with your current rating. Overwatch wins will allow you to improve your win/loss ratio, which can vastly improve your gaming experience.



Top 500 Boosting

Just provide us with your current rating, and we will help you rise within the top 500 ranking positions. Impress your friends and enemies with this impressive Overwatch title!



Level Boosting

You will provide us with your current level and your desired level. We can raise your level up to a minimum of level 2 and a maximum of level 3000! Overwatch boosting for account levels will help you reduce your ranking gap with skillful players, so you will be more likely to be teamed up with game veterans. This will really improve your Overwatch gaming experience.
For each variety of boosting services, you can specify which role you would like us to focus on, whether it be damage, tank, or support. Furthermore, you can choose if you want us to play as a specific hero. We guarantee at least 90% playtime as your chosen hero.
All types of boosting also allow a streaming add-on. If you choose this, your assigned booster will live stream the boost on Twitch or Youtube; this way, you can watch it in real-time and learn some new moves! Furthermore, all of our Overwatch boosting services also enable you to choose to appear offline, at no extra cost.
Skill rating boosts, placement matches boosts, and win boosts allow you to choose the DuoQ add-on service. This means that you will be able to play alongside your booster, and you will not have to provide us with any login information. When you enable DuoQ boosting, you can pick how many boosters you would like to play with, from 1 - 5.
Regardless of what your Overwatch goal is, we can help you create the perfect plan to achieve your gameplay dreams.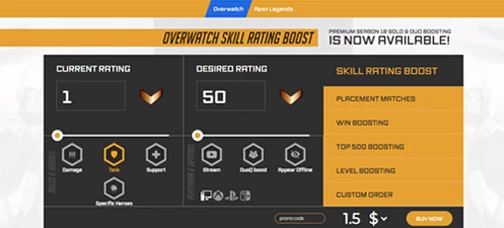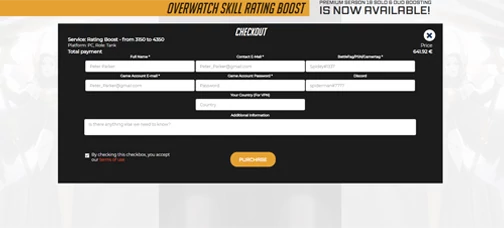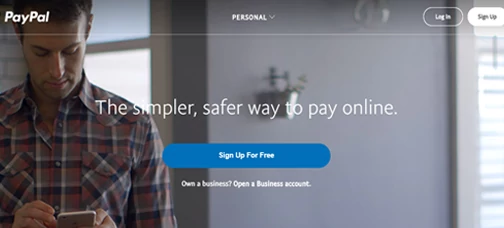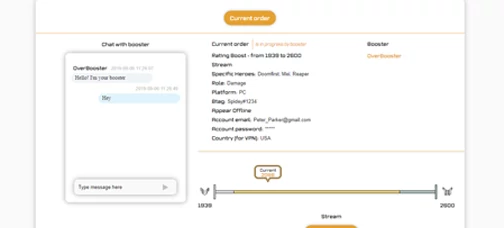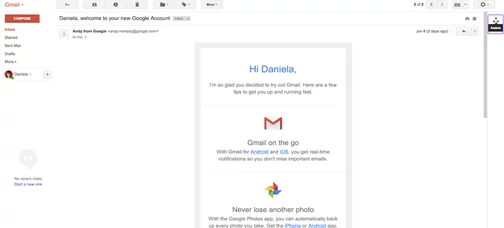 1
Select a service and additional options if needed.
2
After clicking the 'BUY NOW' button, you will need to fill the forms.
3
By clicking the 'Purchase' button, you will be redirected to secured PayPal page.
4
After payment you will get access to Members area page where you will be able track the progress of your order and chat with your booster.
5
When your order is completed, you will get email notification.
OUR STATISTICS
OUR STATISTICS
Average time for boost
9 hours
WANT TO BECOME A BOOSTER?
WANT TO BECOME A BOOSTER?