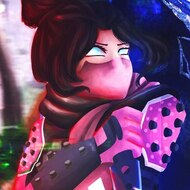 FaceWraith
Age: 25
Language: ENG
Platform: PC, XBOX
With us: 551 day
Completed orders: 235
About me
Hello! I'm FaceWraith, a 25-year-old gaming enthusiast with 20 years of experience playing shooters, including Half-Life, CS 1.5, CS 1.6, CS:GO, and Apex Legends. I have played Apex since its release and have dedicated over 11,250 hours to the game.

I achieved the Predator rank in Seasons 2, 3, 4, 8, 12, and 14 and participated in the ALGS tournament. As an MNK player, I have the skills and experience to help you reach your Apex Legends goals.

I love playing Apex and take pride in my work. I'm confident that you'll be happy with the results and that our collaboration will save you time and effort. I look forward to working with you!
ACHIEVEMENTS OF THE FaceWraith

Predator badge of season 2

Predator badge of season 3

Predator badge of season 4

Predator badge of season 8

Predator badge of season 12

Predator badge of season 14
Legends on which FaceWraith is very strong

Wraith

Ash

Crypto
What customers say about FaceWraith
06/20/2023
Rank Boost
Bronze II to Master
Stays true to his word. Gets things done and keeps good communication with his customers. Would highly recommend choosing FaceWraith over anyone else
06/12/2023
Rank Boost
Platinum II to Master
PICK FACE WRAITH. he is professional and also very very communicative. If you picking someone else you are truly missing out. 100% the best.
04/28/2023
He is Simply the goat <3
02/20/2023
face wraith is amazing. great communication.
02/06/2023
Excellent booster, was fast and communicative.
01/16/2023
got it done fast and with ease. would recommend to anyone
01/16/2023
Was amazing. Helped out very well and was fast and secure. Thank you!
01/05/2023
At first I thought these where fake reviews but I can confirm it's real rating S+
10/24/2022
very fast and efficient Good stuff.