Valorant Boosting Service
Valorant Boosting allows a regular player to improve their competitive rank with the help of professional or semi-professional players. If you don't have time or simply don't want to grind in the game, you can delegate the task and come back when the game becomes more fun and exciting. Thus, you no longer have to worry about not being able to carry the team.

The way boosting services work is very simple. You specify what your current rank is and what is your desired rank, and then get matched with a specialist that boosts your rank on your behalf. Once they achieve the results, you can carry on playing on your account. It's a great helping hand for those who want to make it in the competitive scene.
Why Would You Choose Overboost.pro?
Despite the fact that boosting services are a relatively new niche, there are already many offerings to choose from. If you want to get real, successful results, you need to find the right vendor. There are several factors that you should take into consideration during your research.

Here is why you should choose Overboost.pro:
100% anonymity and account security
Our specialists never interact with other players from your Valorant account, accept invites, etc. Data encryption is another reason why our users feel so comfortable sharing their accounts. Lastly, we always use a VPN so that the activity won't be tracked or detected.
Respected by the community
We've been in the industry for many years. Over this time, we've developed a platform we can be proud of, and thousands of users can confirm that. You can also check online reviews to find real, overwhelmingly positive opinions.
Best value for money
Gaming is about having fun and developing your skills, not about emptying your wallets. We have the most optimal prices you can find on the market, and you can boost your game without a financial strain.
High-quality service
We deliver on our promises. After carefully studying actual trends and customer demands, we've perfected the tool. Every booster is tested for their abilities and competence to make sure they meet our standards.
Instant customer help
Should you have any issues with Valorant Division Boost, for example, it won't be long until it's fully resolved. You can expect a response within 15 minutes. So, get in touch as soon as you need our help.
Chat with the booster
There are great perks in having direct communication with your specialist. You can receive an individual consultation, discuss tactics and tips, and ask anything you're curious about in the private live-chat.
Accessibility
Contact us through our website, E-mail, or Skype. Whatever platform is more convenient for you, we'll be happy to chat with you there.
Our Valorant Boosters
Our Valorant Boosting service wouldn't exist if it weren't for our incredible specialists. They are responsible for our growing success and a wealth of happy customers. So far, we have 11 active boosters on our team who manage to accomplish their tasks in 9 hours on average. The reason is that we select the most experienced, goal-oriented, and accomplished players.
How do these professionals find their way onto our team? First, they submit an application detailing what skills they have and other essential information. Then, we test their abilities in a practical examination. In the end, we review their ranking history and make our final selection.
About Valorant
Valorant is a tactical character-based shooter set with the action taking place in the near future. The game is in closed beta currently in both EU and NA regions, and the release date is TBC summer 2020. There are ten characters, and all of them have a set of four unique abilities. As you earn money between rounds, you can buy these abilities along with weapons and armor. According to the latest updates, there will be more characters coming later.
Here are some special features that make this game great:
Simple Gameplay
The Valorant gameplay is familiar to anyone who knows the Counter-Strike formula. You can either get into a team of attackers or defenders. Your goal as an attacker is to plant a "bomb" (Spike) on the map. As a defender, you need to stop attackers from doing so. If any team eliminates the other, they are considered winners.
Great Characters
An interesting thing that sets Valorant apart is the variety of character abilities. You can find anything from an aggressive Phoenix with Hot Hands and Run it back abilities to a luring Cypher with a Spycam and a Neural Theft. Each character has one ultimate and one signature ability and two purchasable ones.
High-Quality Graphics
The game allows you to fully enjoy the benefits of their visuals. Ideally, you should have a high refresh rate monitor – not only will it give you a leg up on opponents but also improve your overall experience. Still, Valorant is designed to run smoothly even on low-end hardware.
Engaging Strategies
Right from the beginning, Valorant was positioned as a blend of Counter-Strike and Overwatch – a perfect combination of tactical shooter gameplay and personality-driven characters. It's important to mention that some players find the learning curve steep. However, it makes learning the flow of each round even more exciting.
Why Should I Buy a Boost?
As you might guess, the main premise of a boosting service is to make your life easier. Do you need any more reasons to try it? Let's go over the main advantages that you will gain:
Time efficiency
Obviously, not everyone has the luxury to spend significant amounts of time on the game. But now you can save time and still have the perks of a well-played, boosted account.
Even playing field
Being a multiplayer game, Valorant puts you against competition while you might be at a disadvantage. After a specialist boosts your account, you'll get matched with better, higher-ranked team players.
Makes you a better player
Gaming is not only about the experience; successful results also depend on extensive knowledge. Boosters will teach you many tricks, and you'll apply them in the game. It will be like having a personal coach guiding you through the process.
Convenience
It's extremely easy. You'll need to go on the website, choose a particular goal you want to achieve, and that's it!
Safety
You don't risk having your account compromised. Every action is transparent, and you'll be leveling up without much of the worries.
Valorant Boost Options
The ultimate goal of Valorant ELO Boost is to enhance your in-game performance. However, it's defined by what kind of boost you'll request. Perhaps you didn't know that the boosting service may come in different forms. Once you figure out what they are, it'll be easier to decide what you need.
Rank Boost
If you want to improve your rank on the official online leaderboards, it won't be an easy task. Valorant Rank Boost helps your position to skyrocket with ease. Plus, if necessary, a professional will help you close the skill gap.
Placement Matches
In Valorant, gamers must play a certain number of placement matches. We understand that some people don't want to waste time doing so. Instead, let our player work their way up, and you'll join after the completion of your placement games.
Win Boosting
When you're working as a team, your success heavily relies on the skill of your teammates. When working with a booster, you gain a skilled ally that will drive your team forward. It's up to you to decide whether you want our specialist to play on your behalf or alongside you.
Duo Que Boost
If you are looking forward to participating and staying active in the ranked queue, this one's for you. In addition to getting higher and higher, you will learn fighting tricks from our boosters and use them later in the game.
Agent Contract Boosting
Have you ever considered that completing agent's contract can be simplified? It's a necessary step if you want to open up better gaming opportunities. Our Valorant Boosting players will help you unlock new agents and reap benefits from it.
Closed Beta Rewards
By going through all the rewards in the closed beta, get additional rewards. Luckily, our players can easily accomplish it for you. Receive your progression and rewards without much effort.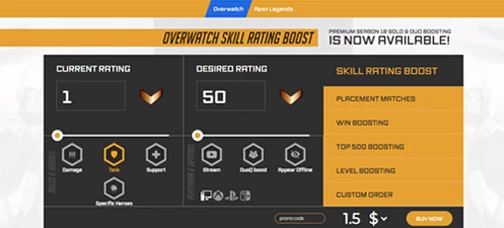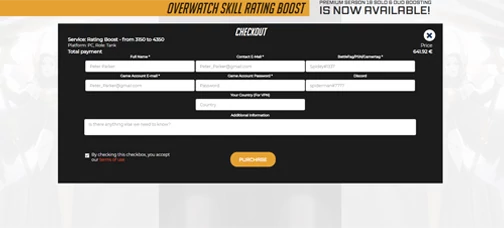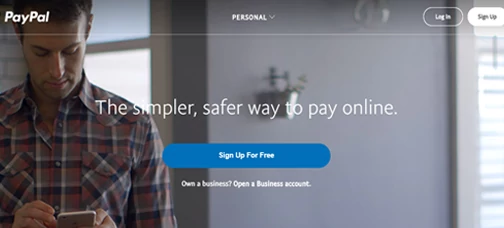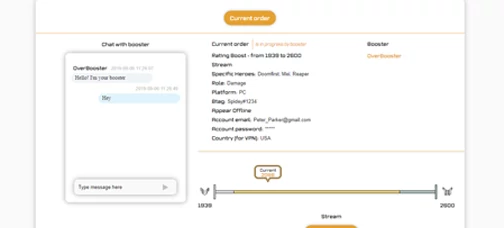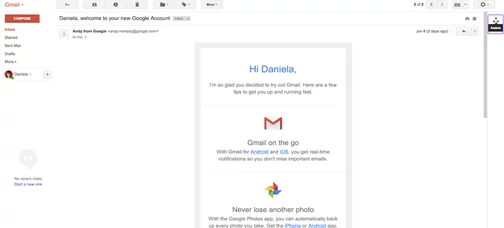 1
Select a service and additional options if needed.
2
After clicking the 'BUY NOW' button, you will need to fill the forms.
3
By clicking the 'Purchase' button, you will be redirected to secured PayPal page.
4
After payment you will get access to Members area page where you will be able track the progress of your order and chat with your booster.
5
When your order is completed, you will get email notification.
OUR STATISTICS
OUR STATISTICS
Average time for boost
9 hours
WANT TO BECOME A BOOSTER?
WANT TO BECOME A BOOSTER?