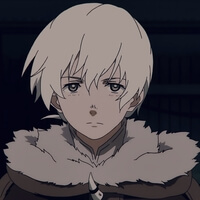 Fushi
Age: 21
Language: ENG
Platform: PC
With us: 330 days
Completed orders: 42
About me
My name is Jakob, I have been playing overwatch since launch and have been top 500 since season 2 in 2016. I fell in love with the game and still play it daily. Currently in college and boosting has been a huge help with that, plus it's super fun getting to interact with people all of the world who order boosts.
What customers say about Fushi
05/11/2023
Rank Boost
Diamond 1 to Grandmaster 5
Fushi deserves a pay raise
02/03/2023
Rank Boost
Master 5 to Grandmaster 5
Thank you for your quick response.
01/25/2023
Rank Boost
Diamond 5 to Diamond 3
The booster went above and beyond what the actual order entailed. Well worth buying just because you might get real lucky.
12/27/2022
Rank Boost
Platinum 2 to Diamond 5
Very fast and great response time
11/30/2022
Rank Boost
Silver 5 to Platinum 5
super quick and friendly service, ended up at a higher rank that what I ordered!
11/06/2022
Rank Boost
Silver 3 to Platinum 5
Great player great results! Def will be using again!