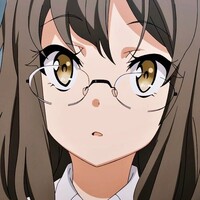 Hyle
Age: 27
Language: ENG
Platform: PC
With us: 1527 days
Completed orders: 316
About me
I'm 27 years old and I've been playing video games since I was a kid. I have experience in boosting for Overwatch. In my free time, I enjoy playing the piano and guitar, and I also like to draw. I believe in continuous learning and improvement, so I'm always looking for ways to enhance my skills and knowledge.
Also, I have a passion for helping others improve their gaming skills and reach their goals. I have experience coaching and mentoring players, and I believe I have the knowledge and expertise to be a professional gaming coach. I am patient, dedicated, and always willing to go the extra mile to ensure my clients succeed.
What customers say about Hyle
07/20/2023
Rank Boost
Diamond 3 to Master 3
Hyle coming through with the fast work
04/22/2023
Rank Boost
Platinum 4 to Platinum 3
Hyle again make miracle, best booster! Amazing and fast jon as always
04/21/2023
Rank Boost
Master 1 to Grandmaster 5
Hyle, is a very friendly and efficient booster! Exceeded my expectations, that is more than what I can ask for! Thank you Hyle :)
02/28/2023
Rank Boost
Diamond 2 to Master 4
very fast and nice booster recommend hyle
12/29/2022
Rank Boost
Platinum 3 to Diamond 5
quick, easy, and friendly! thanks!
11/29/2022
Rank Boost
Platinum 2 to Master 5
It was pretty quick to clear the objective. Good response time.
11/15/2022
Rank Boost
Platinum 1 to Diamond 4
Hyle was fast and efficient, didn't lose a single game! Learned a lot watching through the streaming services provided. Thank you Hyle and thank you overboost, 10/10 services.
10/24/2022
Fast and safe! Awesome work as always
10/22/2022
Rank Boost
Gold 1 to Master 5
very nice and best booster for Hyle