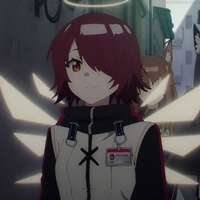 Kandy
Age: 21
Language: ENG, GER
Platform: PC
With us: 650 days
Completed orders: 47
About me
Heyy, name is Kandy, I'm a tank specialist who can play almost every tank at a high level. I've been playing Overwatch since it came out and I'm a very consistent player. peaked top20 and ended top500 in almost every season. I look forward to playing with you :)
What customers say about Kandy
12/18/2022
Rank Boost
Platinum 1 to Diamond 2
Amazing team work! Got higher rank then what I ordered all in under 2 hours. Was probably the most fun I've had in ranked.
11/13/2022
Rank Boost
Diamond 5 to Diamond 3
Extremely fast n efficient! 10/10
10/15/2022
Smooth and easy process! Highly recommend!
09/29/2022
The best in the west!!!
08/02/2022
Friendly and a great hog! ????
07/12/2022
Best service ever. Fast and efficient
05/18/2022
Placement matches
10 games
kandy was REAL quick and friendly and got me 10 victories like damn son. you're a rockstar.
04/25/2022
Amazing Job!! Roadhog Hook Stats Are Sick!!
04/04/2022
Kandy was very friendly and did some great work, thanks! Now I can do the funny!