Overwatch 2 Win boosting
Get any number of wins in Overwatch 2 in the shortest time by professional extra skilled Overwatch 2 players
Are you struggling to climb the ladder? Then our Overwatch 2 Win Boosting Service is the one for you! Thanks to our team of highly skilled Professional Boosters, you can sit back and relax while they push your Account to where you desire. Regardless of the Role or Hero, these Pros will make your Overwatch journey a lot smoother by bestowing your Account with high stats and records. Overwatch 2 Win Boosting is available for all Modes and you can enjoy the juicy rewards hassle-free!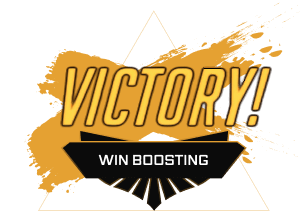 1.

Select Your Rank and Amount of Wins: Let us know your Current Rank and the amount of Wins you require in advance. We can set you up with the best Wins Boosting service to suit your requirements this way.

2.

Customize Your Preferences: If you want any Additional Options like Steaming, Self Play, Specific Heroes, etc., let us know when placing the Order. We will allocate our resources accordingly!

3.

Complete Your Order: Once you're done making all your Selections, proceed to Checkout. Once completed, you will get your Confirmation Email containing a Link to your Order Page. You can control your Wins Boosting here!

4.

Monitor Your Progress: Our seasoned veterans get to work as soon as your Order is placed. You can track the Progress and interact with your Booster directly through the Order page.

5.

Enjoy Your New Rank: Once the Wins Boosting is done, you can enjoy your New Rank with all its perks. Don't forget to leave a Review to let everyone know about our service (you can do so anonymously). Your feedback helps us improve a lot!
Guaranteed Number of Wins
+1 Win to every Loss
80%+ Win Rate
Experience for your Battle Pass
Progress for the "Centenary" Achievement
ETA for
Overwatch 2 Win Boosting
Bear in mind that each Win you require on your Account via Overwatch 2 Wins Boosting will take approximately 30 to 60 mins for completion.
T********Y
2 quick wins for 30 mins, tyvm
15/09/2023
S****N
quick easy order completed. played amazing and was the best duo so far. 10/10
01/09/2023
C**********L
finished my boost in a few hours and booster was very helpful!
18/07/2023
J***********L
Nice service, thanks
18/06/2023
D*****C
Kxvsu was my booster and did extremely well. i would definitely reccommend them to anyone else
23/02/2023
N******S
Booster got all the wins needed! Quick and efficient. Thank you!
03/12/2022
M***********I
Top KKKKKKKKK, tx so much for take me diamond 4 in a few hiurs
18/11/2022
A**********D
amazing fast and really nice
10/11/2022
M***********I
In a few hours the order Is complete, Amazing job as always
03/11/2022
I**************Y
Very fast and skillful! Will be getting more services from again
18/10/2022
Benefits of Using
Our Service
Money Back Guarantee

Unsatisfied with our Service? Didn't get your desired number of Wins? Let us know and we will do our best to fix it. If all else fails, your money back is guaranteed.

Only Pro Players

Our seasoned roster of Professional Players were carefully chosen from among many others to provide you with the best Overwatch 2 Boosting Services. Rest assured, they are all real Pros who frequently participate in Overwatch competitions and events.

24/7 Support

Got a problem? Our dedicated 24/7 Customer Support Team is ready to answer your questions anytime and anywhere. You may already find the answers you seek in our FAQ section; if not, don't hesitate to contact us right away!

Respected Company

OverBoost.pro is a well-recognized Boosting Service that has served many satisfied Customers. Don't take our word for it, use our Service and see for yourself!

5 Star Reviews

Want to see what other Customers think? Head over to our Reviews section to check out all the 5-Star Reviews we've garnered over the years!

No Ban Guaranteed

We can assure you that your Account will not get Banned for using our Services. Our Boosters know exactly how to play the Game in undetectable ways. No one will find out!
Frequently Asked
Questions
What is Overwatch 2 Win Boosting?

Overwatch 2 Win Boosting is a Service that comes all the way from Overwatch 1, called "Overwatch Win Boosting". This is simply a fast, affordable, and safe way to win a desired number of Matches in Overwatch 2 with the help of Professional Players (Boosters) who play on your Account across the many Platforms and Regions.

What happens if the Booster loses a Game?

Boosters are human, thus we cannot assure a 100% Win Rate. In the event our Booster loses a Game during the Boost, they will play extra Matches to make up for it. For example: if you Ordered 4 Wins, and the Booster got 4 wins and 1 lose, they will earn 1 more Win (it will be a 5-1 Score in Total) to complete the Order. This way, the Customer will get 4 NET Wins in total.

Why can I order only 5 Wins?

The Overwatch 2 Win Boost works with 5 Wins. This is because 5 Wins could potentially result in a Rank change on your Account. Once your Rank changes, a different pricing scheme will apply, one which isn't the same as the one you purchased.

Can I play with your Boosters on my Account?

Yes, of course. If you want to improve while securing Wins on your Account, simply choose "Self Play" Boosting in Additional Options to play alongside our Boosters. This way, no Account Sharing would be required.