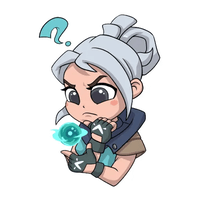 Bionicsummoner
Age: 24
Language: ENG
Platform: PC
With us: 536 days
Completed orders: 49
About me
Hi, I am semi-pro Valorant player and I play Valorant for 2 years. My nickname is BionicSummoner and I am here to make your order done! I can fulfill any of your requests, including VPN&Offline mode. If you have any questions,feel free to ask me about everything.
Agents That Bionicsummoner Good At

Jett

Reyna

Sage
What customers say about Bionicsummoner
05/16/2023
Rank Boost
Platinum III to Diamond I
very good and fast a
08/04/2022
Rank Boost
Bronze II to Gold I
Fantastic! Dang near 100% winrate duos!
07/31/2022
Rank Boost
Platinum I to Platinum II
Fudging love this guy and his ethics
06/09/2022
Rank Boost
Gold I to Platinum I
Fast service as usual S+
06/07/2022
Fast n Quick S+ service
06/01/2022
Rank Boost
Platinum III to Diamond I
kind and fast thank you