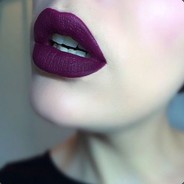 MEXXX
Age: 26
Language: ENG
Platform: PC
With us: 1524 days
Completed orders: 395
About me
Hey there! I'm MEXXX, the tiltproof, godlike booster you've been looking for. I can play every agent like a pro, and I never let my emotions get the best of me. Whether you're struggling to climb the ranks or just want to improve your gameplay, I'm here to help. With my calm demeanor and my unparalleled skills, you'll be soaring through the ranks in no time.
Agents That MEXXX Good At

Jett

Raze

Reyna
What customers say about MEXXX
09/16/2023
was fast and efficient :)
12/18/2022
Super quick. Never been boosted by any other company and never will. Reliable and fast.
10/14/2022
good service and really good booster
10/12/2022
Nice duo partner and good game
10/10/2022
Very Quick Service, Would Reccomend!
08/17/2022
Mexxx is the goat, great service every time
05/09/2022
Badge Boost
20 kills + 4000 damage
MEXXX was quick and efficient, will use again
05/05/2022
That's the quickest anyone has gotten me to diamond. Thanks so much and I gladly would use your services again in a heartbeat
05/05/2022
Boost was fast and communication was superb!