Valorant Rank boosting
Get any Valorant rank in the shortest time by professional extra skilled Valorant ranked boosters
how we ensure your safety during
valorant rank boosting service
No cheats and bans
Data protection
VPN PROTECTED
Сonfidentiality of information
Accountable Boosters
H***N
Rank Boost
Platinum III to Diamond I
very good and fast a
16/05/2023
S*******N
Rank Boost
Gold II to Platinum I
so quick and efficient, will definitely get again
08/03/2023
S*******N
Rank Boost
Ascendant I to Ascendant III
was very good, quick and kept me updated the entire time
07/11/2022
J*************W
Rank Boost
Bronze II to Gold I
Fantastic! Dang near 100% winrate duos!
04/08/2022
T******N
Rank Boost
Platinum I to Platinum II
Fudging love this guy and his ethics
31/07/2022
D***Y
Rank Boost
Gold I to Platinum I
Fast service as usual S+
09/06/2022
A**
Rank Boost
Platinum III to Diamond I
kind and fast thank you
01/06/2022
J***********R
Rank Boost
Gold II to Platinum I
Very quick, after I woke up it was already done lol
05/04/2022
E*******E
Rank Boost
Platinum III to Diamond I
Done within a few hours
28/03/2022
B**
Rank Boost
Platinum II to Diamond I
very fast boost, from plat to diamond
03/03/2022
What is
Valorant Rank Boosting
You can use our Valorant rank boosting service to get to your desired rank. You can be at an advantage by getting assistance from our incredibly skilled boosters. Any booster on our team has much experience playing first-person shooters and they have to go through a rigorous testing process.
With our service, you will quickly rise through Valorant's ranking system and be matched against worthy opponents.
Why should i buy
valorant rank boost?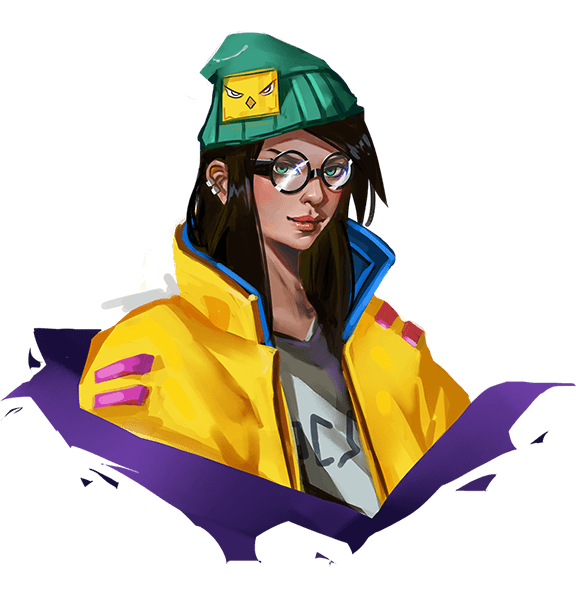 Keep ahead of the curve with this new game and use our booster services to rise through Valorant's ranks. A higher ranking will give you all sorts of new opportunities in the game, such as:
Matches with more experienced teammates
Increased kill count
Increased victories
With our team of highly skilled boosters, you will be able to achieve your desired ranking in no time!
Why Would You Choose
Overboostpro?
With many boosting services out there, it is important to make sure that you are dealing with a reputable, high-quality vendor. Let's take a look at the advantage that our Valorant boosting service has over the competition.
Professional reputation:
We have been present in the boosting market for over five years and have completed over 10000 orders. We provide customer satisfaction, but don't take our word for it: check out our array of glowing customer reviews for yourself!
Data-driven and high-quality services:
We don't just employ guesswork when designing our products. Rather, we study real trends and analytics in order to figure out our customers' deepest desires. We also put all of our boosters through a rigorous testing system to make sure that they are skillful players.
Great quality-price ratio:
You won't be able to find another Valorant rank boost service that offers such great quality for our prices.
Secure Connection:
We provide total anonymity, and your account details are protected by 256-bit encryption. Also, any data you provide to us is fully confidential and our boosters never overstep their boundaries.
Secure payments
+money back guarantee
Only game experts
even the owner, has successfully completed over 200 orders
SSL Certified website
+Google safe browsing
Valorant Rank Boosting
FAQ
Here are the most commonly asked questions about Valorant rank boosting service:
How much time it will take to complete my order?
Iron 1 to Bronze 1 - 8-12 hours
Bronze 1 to Silver 1 - 8-12 hours
Silver 1 to Gold 1 - 8-12 hours
Gold 1 to Platinum 1 - 8-16 hours
Platinum 1 to Diamond 1 - 8-16 hours
Diamond 1 to Ascendant 1 - 12-48 hours
Ascendant 1 to Immortal 1 - 12-48 hours
Immortal 1 to Immortal 3 - 24-72 hours
Immortal 3+ - 1+ days
What rank is considered good in Valorant?
You will find that most Valorant players are in the middle ranks. Based on this, you could say that gold or platinum is the average rank – however, this takes pro players into account, and it isn't exactly true for beginner players. For a regular player, Gold, Platinum, and Diamond are considered to be high ratings.