Valorant Placement Matches Boosting
Boost your placement games in the shortest time by professional Valorant boosters
About Valorant Placement Matches Boost Service
Competitive games such as Valorant use the Elo rating system to determine a player's ranking. This system can differ from game to game, but the general principle remains the same: it analyzes individual performance, your team's performance, and your opponent's performance in order to give a ranking.
Valorant, and many other competitive games, feature placement games. With Valorant, if you are unranked, you must play 5 placement games. A lot depends on this! After each victory in a placement match, your starting rank will increase - and you'll go up against higher-ranked opponents.
If you are not unranked, then you will just have to play 3 placement games - however, the Valorant developers revealed that they will lower your rating after the calibration games when compared to the previous season. Victories here are essential, because your rating will not drop as far.
If you purchase a Valorant placement games boost, you will be guaranteed to perform well in these placement games and achieve your goals! Buying a placement boost is a great move, as it lets you start the season at a higher rank.
HOW WE ENSURE YOUR SAFETY DURING VALORANT PLACEMENTS BOOST
No cheats and bans
Data protection
VPN PROTECTED
Сonfidentiality of information
Accountable Boosters
Why Should I buy a Placement Games Boost?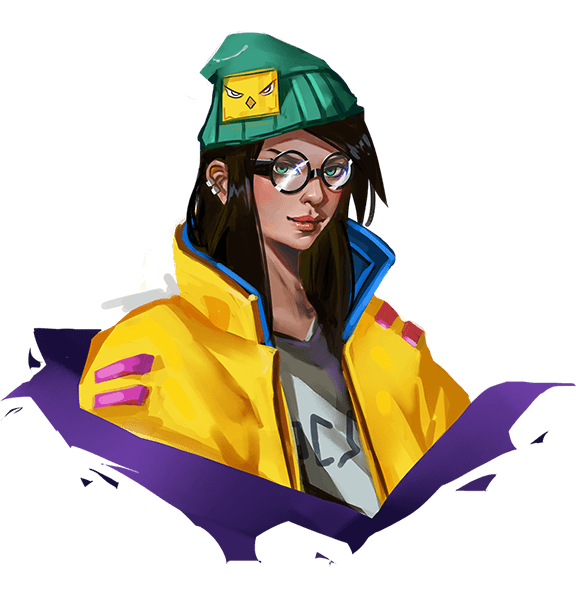 If you want to start the ranked season off right, you should buy a placement boost. This way, you don't have to worry about noob teammates causing you to lose the ranked games. Wouldn't that be frustrating? With the help of our placement wins boost service, we will carry you to your ranking goals!
Why Would You Choose Overboost.pro?
Just a few reasons to put your trust in us include:
Stellar reputation:
With over seven years on the boosting market, we have completed over 15000 orders and amassed a huge amount of great reviews. You can check them out for yourself to get an idea of our great quality!
100% secure:
We use the latest 256-bit SSL encryption to keep your account details protected. You will also be anonymous, and we will never share the information you provide us.
Easy to contact:
You can contact customer service via email, Discord, or the live chat feature on our website. Furthermore, when receiving boosting services, you can contact your booster via private chat.
Pro Boosters:
We take pride in offering the best service available. You can rest assure that your boost will deliver the results you need since all of our boosters have to undergo a rigorous testing process.
Why choose us?
Secure payments
+money back guarantee
Only game experts
even the owner, has successfully completed over 200 orders
SSL Certified website
+Google safe browsing
About Valorant Placement Matches
Valorant is a free-to-play first-person shooter set on Earth in the near future. Valorant has 22 characters, or agents, which you can play as. Each agent has four special abilities, two of which will have to be unlocked by the player.
Players aim to reach the highest rank possible in order to receive the title of "Radiant" In order to do so, they must first fulfill certain conditions: first, they must participate in 20 unrated matches. These can be considered to be a warmup that familiarizes players with the game's mechanics.
After playing those 20 unrated matches, players must take part in five competitive matches. Valorant will analyze your rank by looking at a few factors: whether your team won, the total gap in scores between your team and the opposing team, and your individual performance. These placement matches are necessary to determine your level of play. The more you win during these five matches, the higher your starting rating will be. Equally important are the unrated games that you played to unlock ranked mode. If your performance was high during these unrated games, then your first game will start from a high rank.
So, if you want to start with a high rank from the very beginning, you can buy an unranked games boosting service from us. Just keep in mind - for an unranked account, it is necessary to play 5 games, but a previously ranked account only needs to play just 1 game.
Valorant Placement Matches FAQ
Here are the most commonly asked questions about Valorant Placement Matches service:
How many wins do you guarantee?
If you purchase 3 placement matches(5 for Unranked):

Unranked - 4+ wins guaranteed
Iron - 3 wins guaranteed
Bronze - 3 wins guaranteed
Silver - 3 wins guaranteed
Gold - 3 wins guaranteed
Platinum - 2+ wins guaranteed
Diamond - 2+ wins guaranteed
Immortal - 2+ wins guaranteed
Radiant - 1+ wins guaranteed


What happens if I don't get the guaranteed wins?
For each loss we will boost 1 NET win for free!
What is a NET win?
A NET win is what we call a pure win. For example, if you purchase 5 NET wins means the booster will end the order with 5 wins in plus. Meaning if he lost, let's say 3 games, he will have to win 8 in total in order to have 5 pure wins. (8-3 = 5)
How much time it will take?
It takes 3-5 hours.